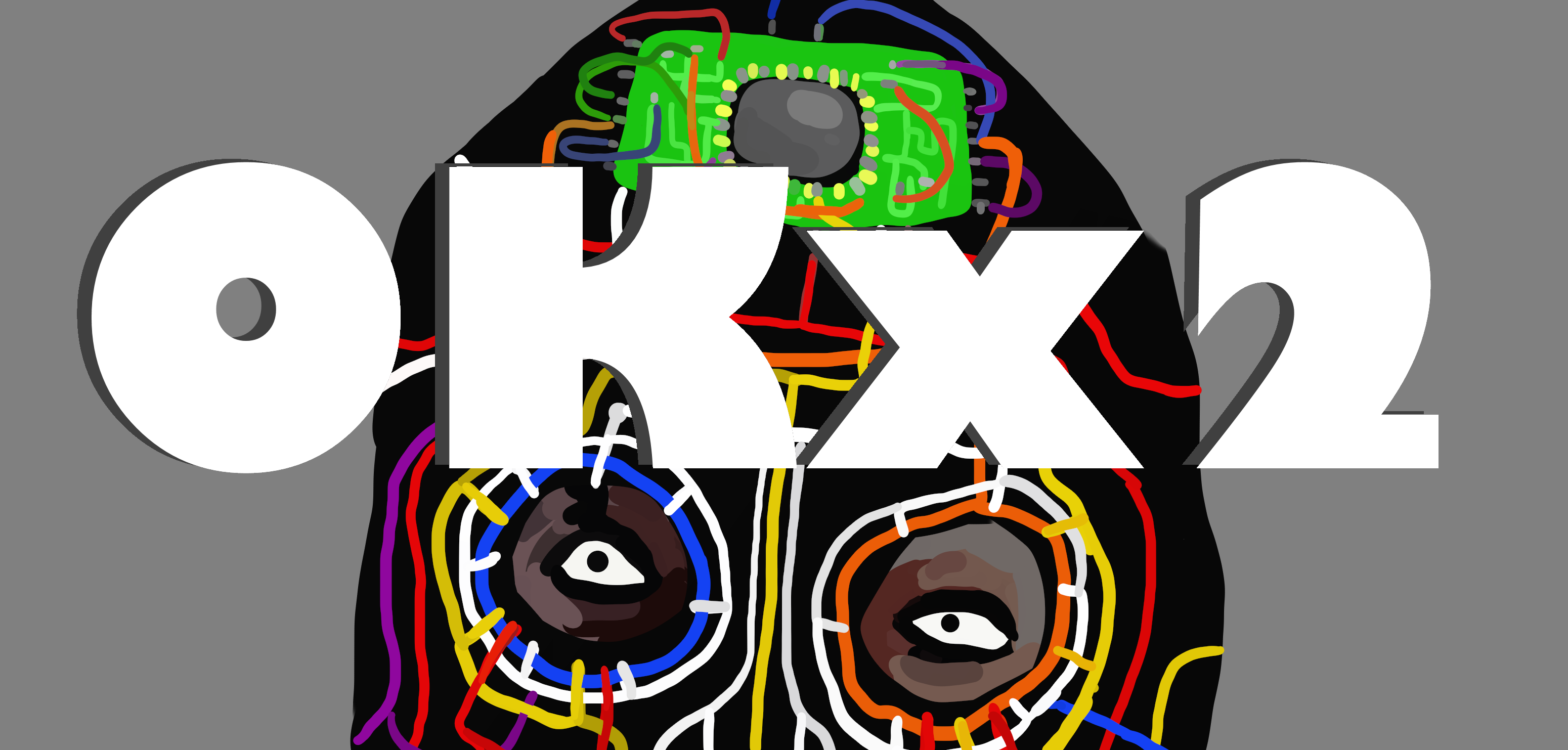 OKx2
This comic was intended as a side project from a more serious-looking comic I was doing at the time. It turned out that I was more interested in pursuing this side-project than the main one.

Because the main project was carefully crafted, using a very capable drawing software, OKx2 started as a mess, made using paint.net.
While my now dead main-project used extensive dialogues, OKx2 relied on other traitement of language, rough and primitive.
That's why you'll see a difference between the first pages and the rest.

For the careful eye, what begins as a scruffy side project designed to blow off some steam turns into something more: OKx2.
It's a tale, in the broad sense. A metaphor for creators, whatever & wherever they may be. Of what it is to live in a world built by creative spirit, but somehow reluctant to admit them fully in.
Of a writer who cannot fulfil his obligations, and while being lost in it's own world, choose to seek inspiration out of his reclusive state.
Let's not lie, this tale is mine.
Let's hope it is yours as well.
This is a the first instalment of a two part serie.
Install instructions
As any PDF format, just open the document and enjoy!
If you encounter any difficulties or want to make some suggestions, please email: people.are.weird.objects@gmail.com